Cold Chamber Shot End Components
Diversified Tooling Innovations produces all types of expendable shot end components used in the die cast industry such as Shot Sleeves, Plunger Rods and Plunger Tips. DTI also provides their customers with a Shot Sleeve Reconditioning program. By repairing and modifying customer's existing shot sleeves and plunger rods we offer them cost savings over purchasing new product.
As one of an elite group of manufacturers of die cast tooling, DTI holds a large share of the customer base in the local area, as well as a percentage of the sales to other areas such as Kentucky, Minnesota, Missouri, Iowa and Nebraska. DTI's customer base includes Europe, Asia, Canada, Central and South America.
Your Single Source for New and Reconditioned
DIE CAST TOOLING
Discover our Quality, Reliability and Personal Service
Shot Sleeves
Plunger Rods
Plunger Tips
Manufactured and Heat Treated to Your Specifications
CALL
262-598-9989
NEW
Steel Plunger Tip
with
Internal Cooling Structure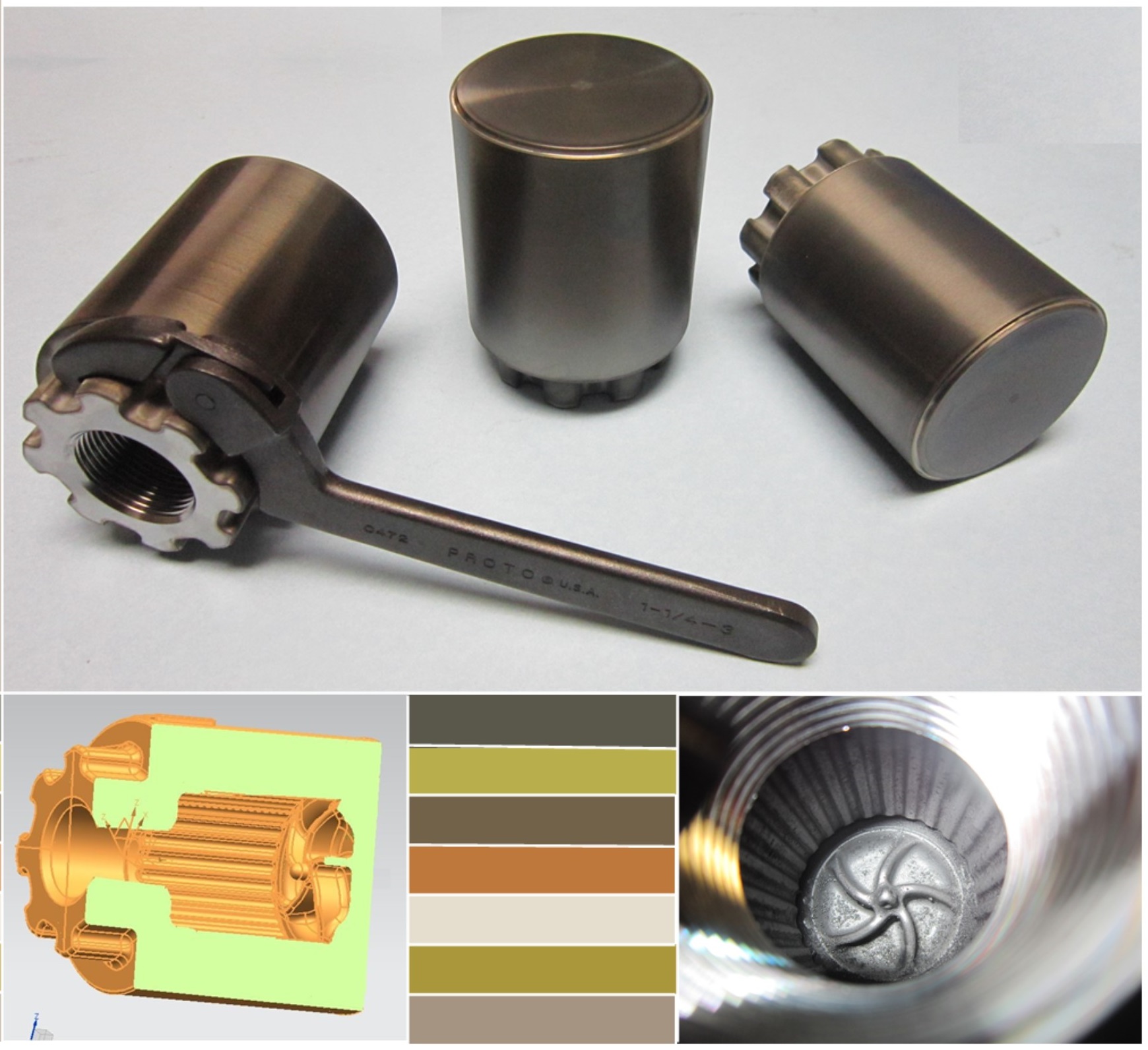 Shot Sleeves, Plunger Rods and Plunger Tips
---

---
Your choice of tool steels, including but not limited to, Regular H-13, Premium H-13, QUAD Steel, and QRO 90. Manufactured and heat treated to your specifications.
---
---
DTI has the expertise, equipment and quality processes in place to ensure that our
Shot Sleeves
,
Plunger Rods
and
Plunger Tips
meet or exceed your expectations for quality, durability and reliability.