Human Resources
Diversified Tooling Innovations is always looking for talented and dedicated people with exceptional skills and experience. A team environment and innovative problem solving makes working at DTI a unique and challenging career move.
Motivated and enthusiastic people are needed in manufacturing to produce high precision machined components with a focus on the customer's needs. Also, exciting career opportunities periodically become available in all departments of the company.
When submitting your resume please indicate the position you desire along with a cover letter and salary history. If you don't have a resume, please contact DTI's Human Resource manager. Otherwise, you may pick up and complete an application at:
Diversified Tooling Innovations, Inc.
4400 21st Street
Racine, WI 53405
Please submit your resume and cover letter to . Questions regarding this position can also be directed to the above Email address.
Interested applicants may also fax resume to: 262-598-9981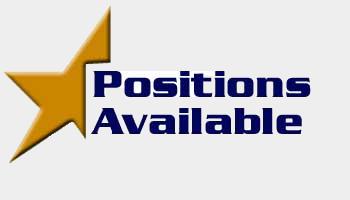 Employee Benefits
DTI offers a variety of benefits to meet our employees personal needs.
Health Insurance
Dental Insurance
Vision Insurance
Short-Term Disability Insurance
Employee and Dependent Life Insurance
Accidental death and dismemberment insurance
401(k) Retirement Plan
Vacation / Holiday Pay
Tuition Assistance
Direct Deposit
DTI reserves the right to end or modify benefits at any time.
Current Job Opportunities
---
Looking for an opportunity to be a key contributor for a growing precision machining company located in Racine, WI?
Diversified Tooling Innovations, a privately held, family owned and employee oriented organization, is searching for a 1st shift high-precision honing technician to fill an immediate, long-term need.
Primary Responsibilities
Setup and operate horizontal honing machines along with all associated gaging.
Ability to solve tooling and set-up problems with minimal technical supervision.
Communicates with supervisor, engineers, production control, quality and other shop personnel for assignments and to resolve machining or quality issues.
Responsible for keeping equipment and work area clean and orderly and perform basic preventative maintenance functions on equipment.
Self-motivated, able to work independently, willing to learn, and be responsible for the quality of your work.
Perform other duties as assigned.
Position Requirements
At least 1 year of honing experience, preferably with Sunnen horizontal hones.
Not required but definitely a plus if you have experience with any of the following machine tool types:

Grinder – Precision internal and external, CNC and conventional.
Lathes – Engine and vertical, CNC and conventional.
Milling Machines – Horizontal and vertical milling machines,
CNC and conventional.

A qualified applicant will have a High School Diploma or equivalent.
Able to accurately read and interpret drawings and specifications
with an understanding of geometric dimensioning and tolerancing.
Must have knowledge of basic shop mathematics and experience
using precision measuring instruments and the application of such
instruments.
Work Schedule and Availability
General work schedule: Monday through Friday from 6am-2pm.
Occasional hours outside of regularly scheduled shift.
Compensation
Starting wage commensurate with experience.
Benefits Offered
Medical, Dental, Vision available 1st of the month after 60 days.
Short-Term Disability available 1st of the month after 60 days.
401K available after 1 year.
Paid Vacation after 1 year.
Please apply at or submit resume to:
Diversified Tooling Innovations, Inc.
4400 21st Street
Racine, WI 53405-3643
Or Email to:

Interested applicants may also fax resume to: 262-598-9981
Diversified Tooling Innovations, Inc., is an equal opportunity employer. DTI makes employment decisions based on qualifications only, without regard to race, religion, color, national origin, age, sex, sexual orientation, marital status, physical or mental disability, or any other basis.