Human Resources
Diversified Tooling Innovations is always looking for talented and dedicated people with exceptional skills and experience. A team environment and innovative problem solving makes working at DTI a unique and challenging career move.
Motivated and enthusiastic people are needed in manufacturing to produce high precision machined components with a focus on the customer's needs. Also, exciting career opportunities periodically become available in all departments of the company.
When submitting your resume please indicate the position you desire along with a cover letter and salary history. If you donít have a resume, please contact DTI's Human Resource manager. Otherwise, you may pick up and complete an application at:
Diversified Tooling Innovations, Inc.
4400 21st Street
Racine, WI 53405
Please submit your resume and cover letter to . Questions regarding this position can also be directed to the above Email address.
Interested applicants may also fax resume to: 262-598-9981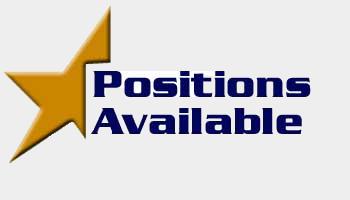 Employee Benefits
DTI offers a variety of benefits to meet our employees personal needs.
Health Insurance
Short-Term Disability Insurance
Employee and Dependent Life Insurance
Accidental death and dismemberment insurance
401(k) Retirement Plan
Vacation / Holiday Pay
Tuition Assistance
Direct Deposit
DTI reserves the right to end or modify benefits at any time.
Current Job Opportunities
---
Looking for an opportunity to be a key contributor for a growing precision machining company located in Racine, WI?
Diversified Tooling Innovations, a privately held, family owned and employee oriented organization, is searching for a qualified office manager who can handle a variety tasks from customer service, bookkeeping, logistics and general administrative duties.
Duties and Responsibilities Included But Not Limited To
Serving as the first person point of contact in our small office environment.
Responsible for financial accounting: This includes Sales Orders, Purchase Orders, Accounts Receivable and Accounts Payable, etc.

Create and maintain the customer/vendor accounts.
Send invoices and quotes to customers.
Post revenues and expenses.

Prepare orders for shipment: This includes BOL, labels, packing lists, and any other necessary paperwork.
Contact truck companies designated for specific freight with all information required, including amount, weight and time/location of pickup/delivery.
Utilize customer websites, if applicable, to retrieve purchase orders, inquire into customer ship schedules, or transmit ASN's and review ASN acknowledgements.
Assist with employees and new hire documentation.
Processing employees vacation/time entries for the payroll process.
Maintain both electronic and paper files and records so they
remain current and easily accessible.
Act as administrative assistant resource for management team,
including Engineering, Production and Executive Management.
Requirements
Minimum high school diploma (or GED equivalent).
Combination of education, training and experience which
demonstrates the ability to perform the duties of the job.
Excellent time management skills and the ability to prioritize work.
Strong organizational skills with the ability to multi-task.
Attention to detail and problem solving skills.
Not required but definitely a plus if you have experience with any
of the following: QuickBooks, JobBOSS, UPS Worldship.
Work Schedule and Availability
General work schedule: Monday through Friday from 8am-4pm.
Occasional hours outside of regularly scheduled shift.
Compensation
Starting wage commensurate with experience.
Benefits Offered
Medical, Dental, Vision available 1st of the month after 60 days.
Short-Term Disability available 1st of the month after 60 days.
401K available after 1 year.
Paid Vacation after 1 year.
Please apply at or submit resume to:
Diversified Tooling Innovations, Inc.
4400 21st Street
Racine, WI 53405-3643
Or Email to:

Interested applicants may also fax resume to: 262-598-9981
Diversified Tooling Innovations, Inc., is an equal opportunity employer. DTI makes employment decisions based on qualifications only, without regard to race, religion, color, national origin, age, sex, sexual orientation, marital status, physical or mental disability, or any other basis.